Unknowable Sound Recordings Presents:
Interview with

Queer, genderfluid, B.C. multi-instrumentalist and looping artist Uschi Tala bridges ambient soundscapes with witchy hip hop, folk noire, and occult themes. Their debut 2020 full-length album, Between the Veil, touches on all that goes unseen: the in-between realm, and the veils that separate reality from dreams, weaving ominous and tragically beautiful melodies that haunt and hold you close. Having performed extensively in the British Columbia area, including festival appearances and shared bills with acts such as Kimmortal, Moontricks, and Hannah Epperson, their cult following continues to grow in B.C. and beyond.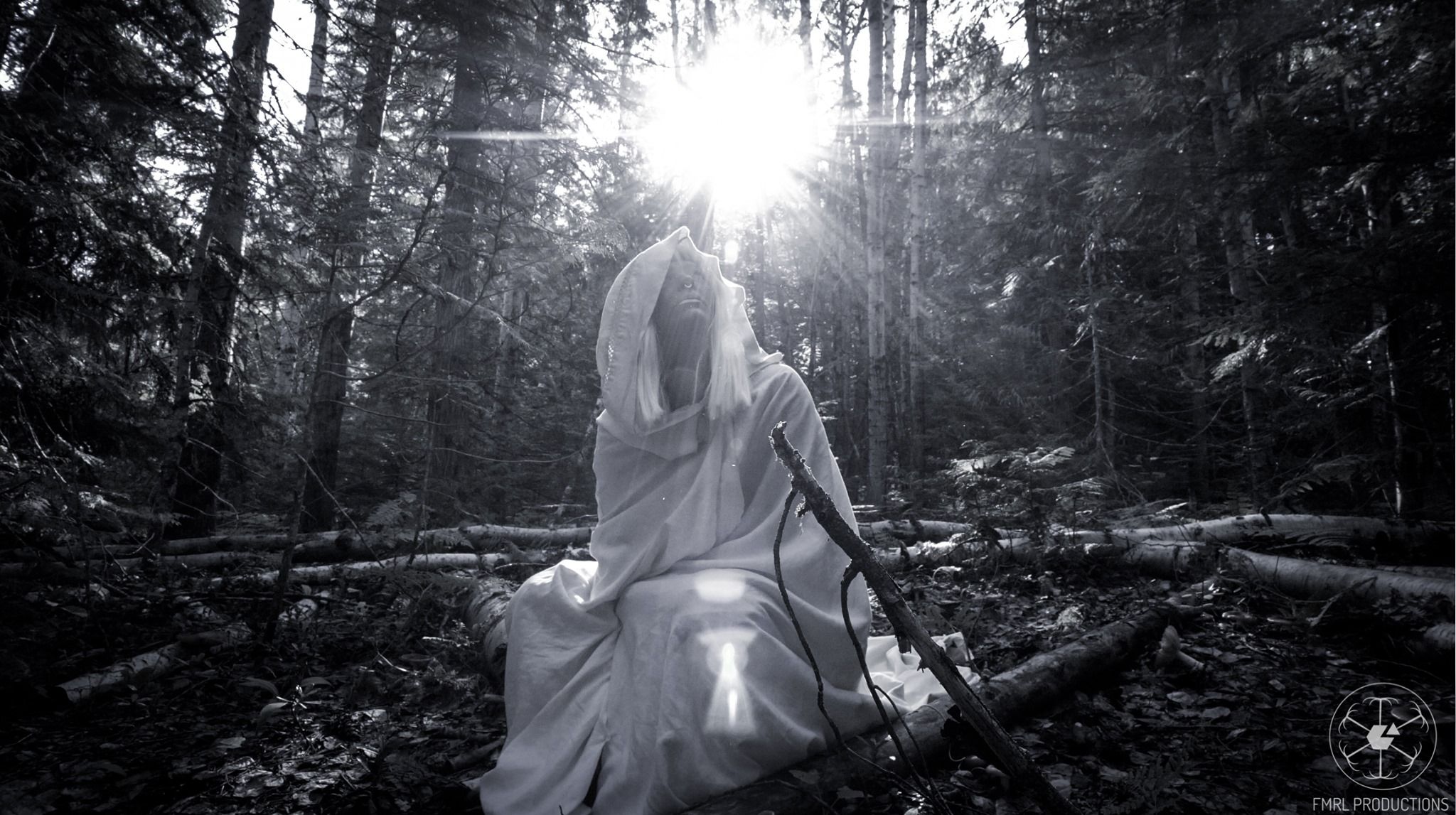 November 7th 2020: 
USR: How did Uschi Tala first begin? 
Uschi Tala: I was at Artswells it was 1am and I stumbled into the sunset theatre following this eerie ambient trickling of sound that seemed to be luring me in to its clutches. There was a live looper on stage who's name escapes me, but they were playing strange synths and pedals and strings creating this soundscape of pulsing dramatic melodies that felt like a cloud blanket keeping me warm from a storm.  I remember walking in to a dream everything felt very surreal as I stood there in the middle of the walkway at the foot of the stage with these beautiful soothing sounds,  I felt like I had remembered something I had once forgotten. Then realized this was the music from my dream, and it hit me like a ton of bricks that this was where my music yearned to grow to. I stood there jaw dropped eyes teary and sunk into this knowing in grateful awe. I had been doing a lot of piratey infused folk music while beatboxing free styling poetry on the side and had grown quiet uninspired and stale in that pursuit and at that moment I felt reborn. I knew that I needed to pick up a loop again which I hadn't done for years , and give myself the time to allow the music to be sculpted and birthed through me in its new form. And so Uschi Tala was born.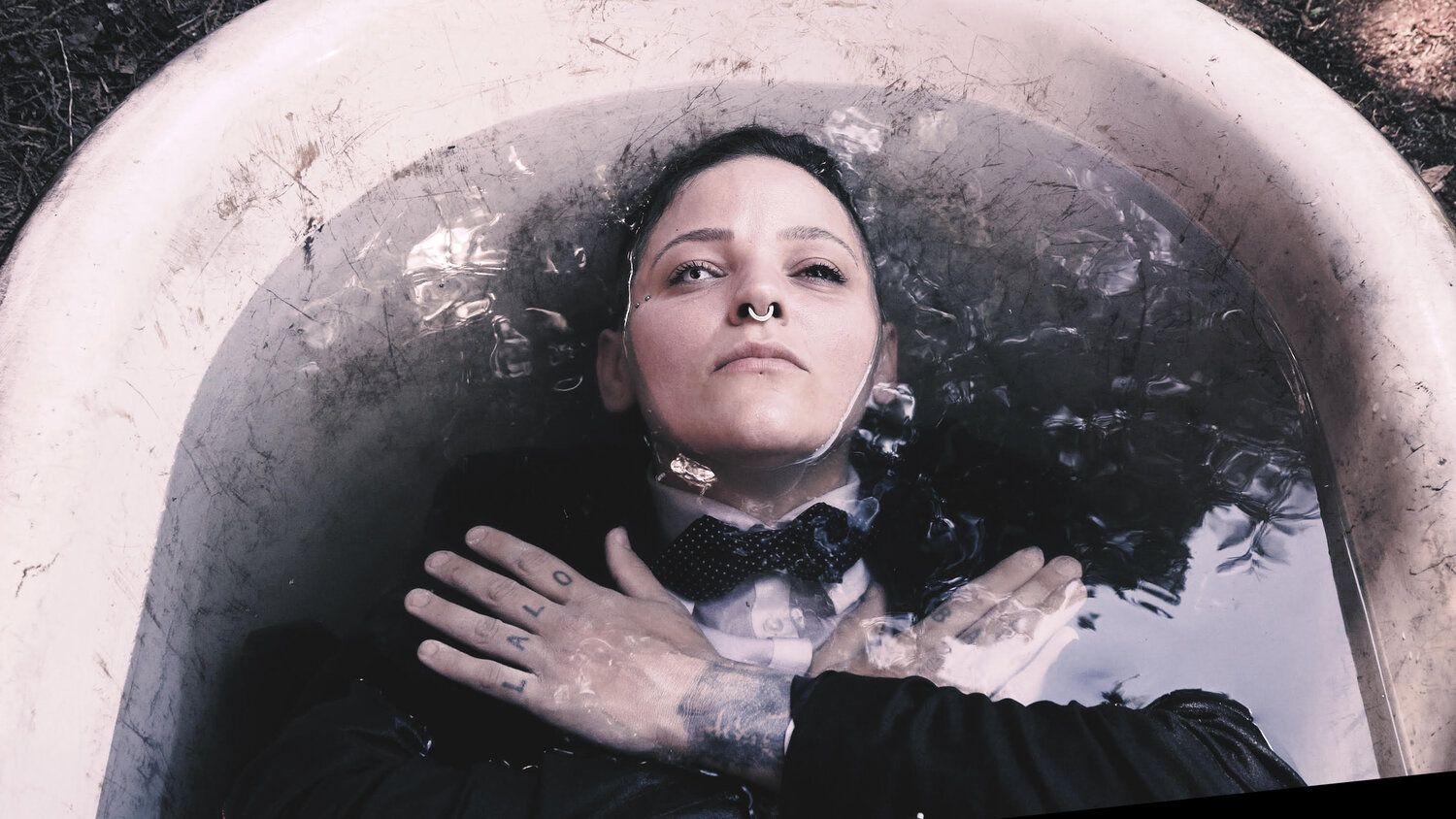 USR: What is the inspiration behind the name Between the Veil? 
Uschi Tala: I'm sure you all have heard of the quote behind the veil, suggesting of the things that are hidden behind, holding there allure of secrets, which  is an intriguing notion to me. Similarly I have always held a curious eye to what lives between things, the unnoticed or unseen  that hides itself between the layers of the more obvious. I feel there is much to be learned from that space in between the night and day, the dark and light or the dreaming and waking, like the turning of a page rather then either side of the story. This album is very largely born from the explorations into and through the between spaces, and the layering veils within and without my existence. It is a perfect match. 
USR: What things in your everyday life inspire your music? Was there anything that inspired this album in particular? 
Uschi Tala: It's hard to pinpoint what inspires my music as I feel that to be a limitless shifting reality. But if I had to break it down, I would say the most things I find inspiration from is the light that one can find through darkness, the ethereal vast world that waits within realms of the between of things, the issues and struggles of the oppressed or marginalized people of this world and sometimes the rushing firefly feelings that coarse through my veins when I am musing love with another creature.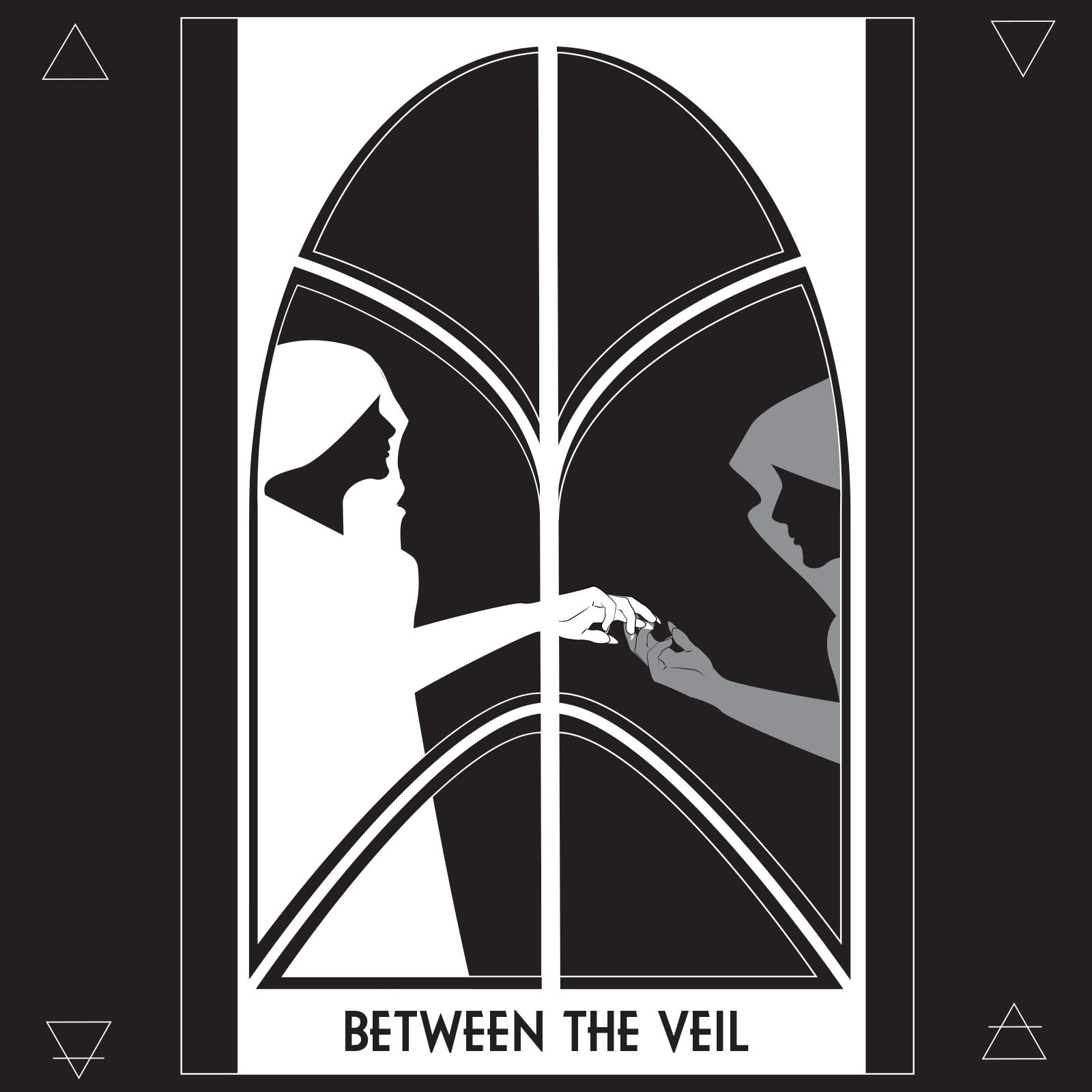 USR: Do you feel that there is a spiritual dimension to music, if so, what is that to you? 
Uschi Tala: Certainly. Music being a universal language and one spoken best when connected to spirit or the elements. I feel the best music is made when we are able to touch the higher parts of our existence , and connect to the deeper roots. I really think if one is keen to explore which I am that the spiritual realms are vast and willing to open themselves to you with the right amount of time and patience. For me the dimensions are ever unfolding and shifting , and the more I can connect to my true self the more I can connect to spirit and to the spirituality that we all long for in one way it another. 
USR: Do you feel like music has the capacity to heal? If so, how do you feel it does this? 
Uschi Tala: Yes yes yes 110%. I feel the beginnings of music was for ritual and healing, and feel it's very much an integral part of it to this day.  Whether you are healing your own pain and trauma by creating music and song or  relating to the lyrics or feeling of another's I think everyone has at one time or another been touched or moved by music in a way that lends healing.  I have been surprised many a times at my shows from certain audience members that came to me crying after my shows and I was myself touched by that and maybe in some way a smaller part of me felt healed.
USR: Have you ever had an otherworldly experience while performing or writing music? 
Uschi Tala: Yes. I have guided myself into other dimensions or been guided by an otherworldly force into alternate planes.  When I can connect to myself and the other energies surrounding, then at the same time let go I often find myself in strange magical places. It can at times be very exhilarating. I also have left shows feeling high afterward! 
USR: How do you describe the Underworld? 
Uschi Tala: A most mysterious place. One that might have been misrepresented or misplaced. It holds terrifying allure to me and is a void of never ending exploration. I feel it's where all the unloved, misunderstood creatures have been banished to, where all the un believed in things spend their time. But that answer as everything is also ever shifting and changes with each new moon.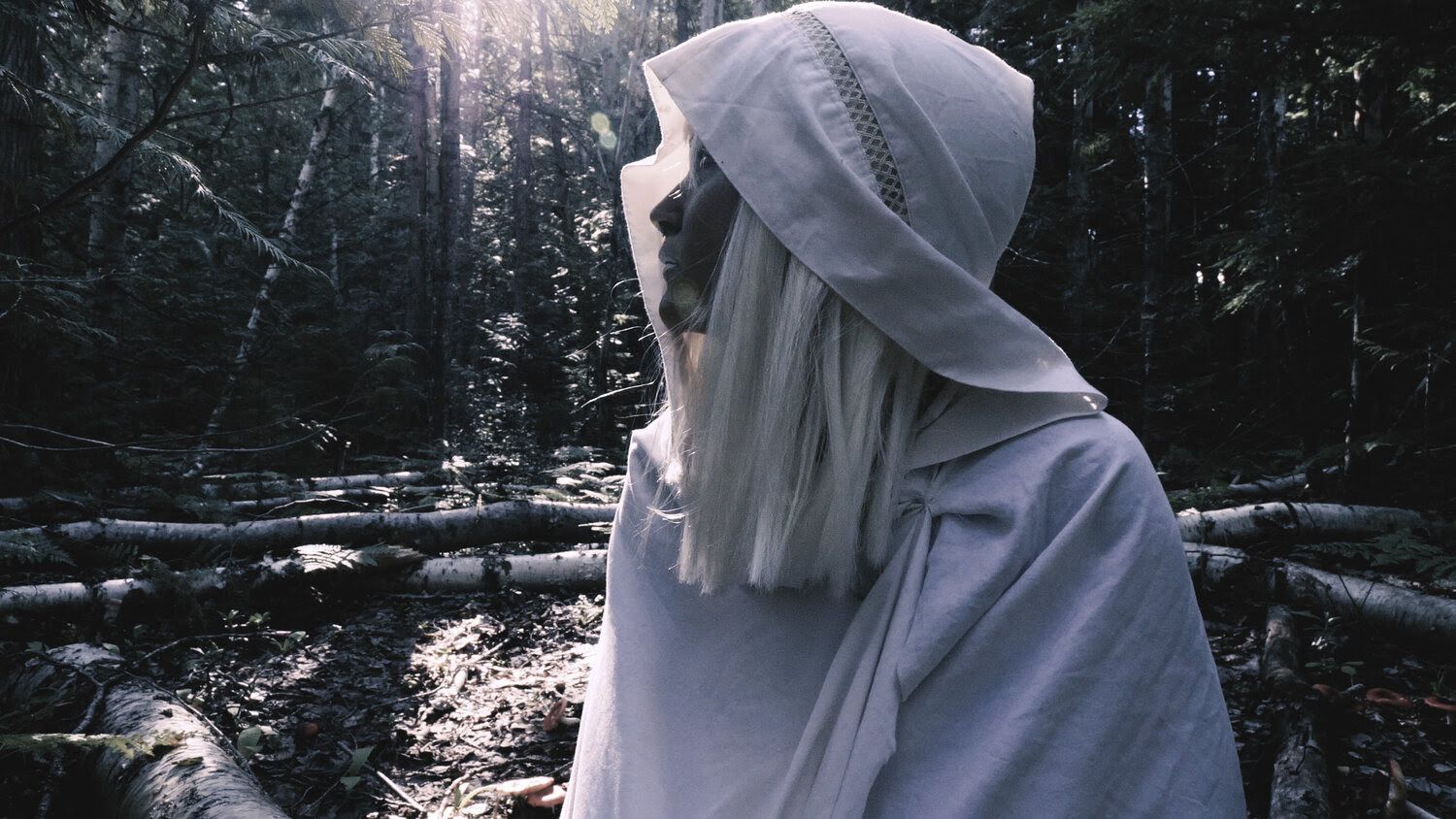 USR: How do you work with the elements in your everyday life? 
Uschi Tala: Since I was a child I have lived in close relation with the elements. Being raised on a farm with no electricity or running water I had to work for the gifts most do not have the opportunity to be grateful of. Hauling water in the winter and waking up early to start a fire daily brings a deep respect and honour for the things most overlook. I have spent uncountable hours watching the fire, speaking poetry to it, telling it how powerful and precious it is. Same with the water reminding myself daily how important and precious it is and sometimes singing or humming into it before I consume it. I love to walk along the river and speak to it as if if were an old friend bringing it small gifts. I do the same with the earth and often just play music to the great mother for her ears only. The air is everywhere inside us and the reason we can Speak and sing and it is important to me to remember this when i begin my Daily rehearsals. Storms have always been a fascinating thing for me and I would find such calm and safety when snug inside listening to the wind whip around the house as the rain pounds down.
---
And that concludes our interview with Uschi Tala. Keep an eye out for the next email from USR, as we will be dropping the full album on our website and all digital stores and streaming services tomorrow, November 13th 2020. 
What did you think of this interview? Feel free to write us and let us know! Are there any questions you'd like us to ask in a future interview? 
Please check Uschi's official website and follow their social media pages via the links below: 
www.uschitala.com 
www.facebook.com/uschitala 
www.instagram.com/uschi_tala